Being a freelancer is a dream come true for a lot of people. Freelancing is quite flexible, which is why so many people find it so appealing. Not to mention the fact that you are your own boss. Once you establish yourself in the market, you can basically work as much as you want, whenever you want.
However, getting there is the tough part, and you cannot do it alone despite the fact that freelancing suggests otherwise. Climbing your way to the top on your own can be exhausting, daunting and time-consuming.
On the other hand, having someone to show you the ropes or refer you to the right people is invaluable. That's why every freelancer needs a network of contacts they can rely on. Freelancing life isn't as easy going as many people believe it is.
Oftentimes, you'll struggle to find work for months at a time. Without work, you cannot pay your bills, buy food or pay rent. The longer this goes on, the more you'll go into debt, and it will be increasingly more difficult to recover from such a situation.
That being said, having someone who can point you in the right direction can save you from a financial crisis, as well as help you grow. With that in mind, here are a few proven methods for expanding your freelance network.
Try to get as many referrals as you can
There's no doubt that you've received advice from various people that you have to go out there and look for work. Stating the obvious isn't advice, at least not the kind of advice you need. So what happens when you actually do that?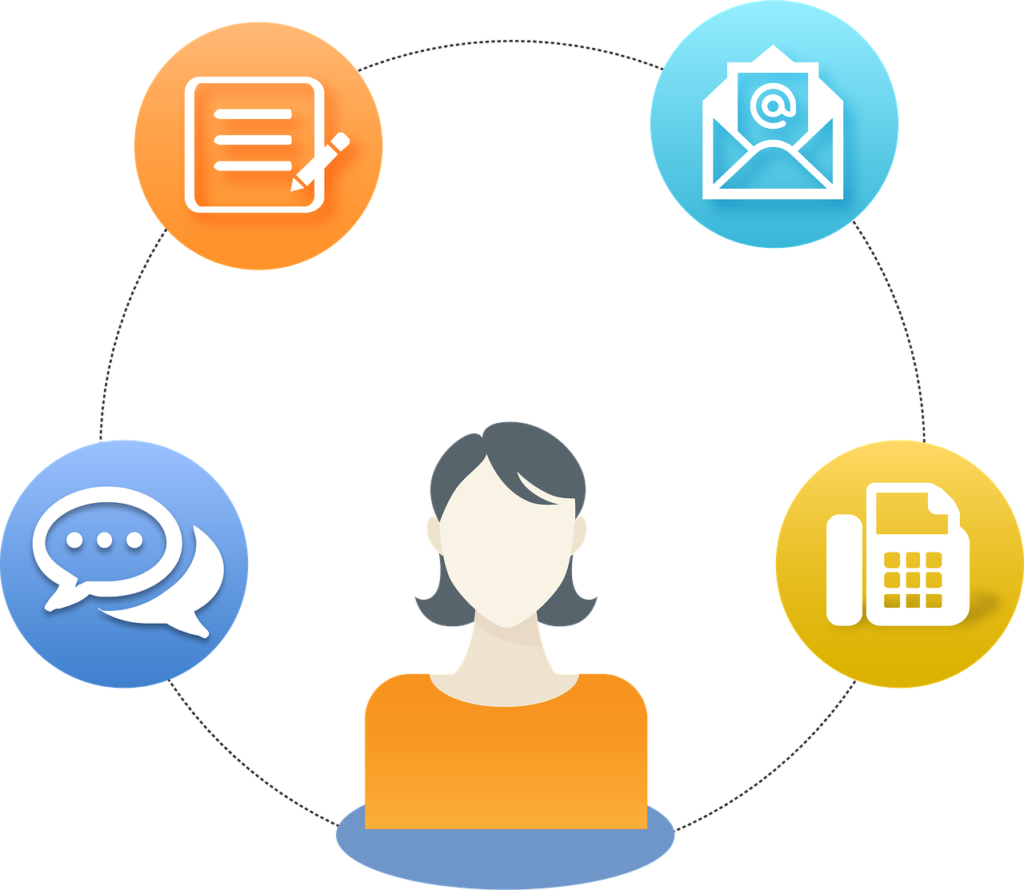 Let's assume you reach out to a company that is known for hiring freelancers. You tell them who you are, what you do, how much you charge and so on.
In most cases, you'll be on the receiving end of something along the lines of "We'll get back to you." Getting your hopes up is okay, but you should expect to never hear from them again.
But why is that? Simply put, they already know a few freelancers they work with on occasions and they know these freelancers are reliable. Instead of waiting for companies to exhaust their options and even consider calling you, you should reach out to fellow freelancers.
They were in your shoes once and some of them will be more willing to help you out by sending referrals your way. Once you have a few projects under your belt and your clients are satisfied, you can ask them for repeat business or referrals. That's how you establish a network of contacts you can build upon.
Build your website
Nowadays, many freelancers have their own websites. The main reason is that it helps them find more work. A lot of companies will want to draw as much information from you as they can before they consider hiring you.
In that case, you can simply point them to your portfolio website, where all the relevant information is properly displayed. Your website will act as both your resume and your proof of work. Moreover, it will tell your story so that you don't have to repeat it to new clients over and over again.
However, not every freelancer is a web designer. Paying someone to build a website for you can be expensive. Conversely, if you look at the benefits your website will bring, then it's a worthy investment, indeed. That said, your best course of action is to work with a local company.
For example, if you're currently staying in New York, you should check out some of the best companies specializing in web design New York has to offer. The main reason local assistance is better is that there are no time zones to worry about. Once your website is ready, you can use it to promote yourself and find extra work more seamlessly.
Explore social media
Social media can be an excellent tool for both expanding your network of contacts and finding more work. There are various social media platforms you can explore and each one is unique in its own way. In other words, every social media network has unique advantages you can exploit.
As a freelancer, you can explore social media seamlessly, but you'll have to have a specific goal in mind. If you just roam aimlessly, it will get you nowhere. That said, social media can help you find whatever it is that you're looking for.
For instance, you can search for specific networking events, individuals, companies and so on. Moreover, your social media page can be your portfolio and help you promote yourself on various networks.
You may not have to establish a strong presence as some businesses or brands do, but a strong social media presence can, certainly, come in handy. In addition, you can even leverage the resources different social media networks have to offer. Here are a few examples.
Social media networks suited for freelancers
LinkedIn – This social media platform is primarily business-oriented, which means it's welcoming to freelancers as well. You can use LinkedIn to promote yourself, expand your network and participate in various networking activities. Moreover, if you find any of your colleagues or clients on LinkedIn, you can ask them to vouch for you, which is basically a positive review that will act as a recommendation.
Facebook – This social media platform is basically the jack-of-all-trades when it comes to various offers it can provide you with. For example, you can use Facebook Insights to gather information about individuals or groups. You can also use Facebook ads to promote yourself and target potential clients. With the right strategy, Facebook can really help you expand your freelancing network.
Twitter – This social media is fast-paced and it suits a lot of people and businesses alike. Twitter has numerous features that allow you to leverage analytics, target specific audiences based on different factors and, of course, use ads to get your message to the right people.
Attend networking events
Expanding your network of contacts comes down to finding the right people and establishing a connection with them. That sounds very simple, but it's actually easier said than done. The fact of the matter is that as a freelancer, chances are that you don't know a lot of people. So, where do you look for individuals that can really help you out?
Your safest bet is to attend various networking events. However, simply attending an event won't help you out as much as you need. You'll actually have to talk to people. After all, just because you're attending an event, it doesn't mean that people know who you are.
Therefore, you'll have to mingle and engage in conversations. Another thing you can do is to sign up as a public speaker at one of the events. This will get you the right kind of attention from the right kind of people. Even if you meet a lot of contacts afterward, your job isn't finished yet.
You'll have to follow up with every contact to determine if they are, indeed, willing to help you out or work with you. Remember, too much networking can be as counterproductive as not networking at all. Some leads are just not worth following, and you'll have to determine which leads fall into that category.
Always keep in touch
Expanding the network of contacts doesn't necessarily mean looking for new leads all the time. Quality over quantity is a much better approach for freelancers. In most cases, 20% of your contacts can produce as much as 80% of your referrals, as long as your relationship with existing contacts is good enough.
Therefore, maintaining your existing relationships is sometimes more important than establishing new ones. Look at it this way; if someone has to refer to you, they must also vouch for you because their own reputation is at stake.
No one is going to do that unless they know you well enough to go with it. That's why you must nurture relationships, regardless of how few of them there are. If you're good at what you do and you regularly keep in touch with your contacts, they will continue to send work your way whenever an opportunity presents itself.
If you push people away, you'll have a very difficult time finding work and finding new contacts to expand your network. Moreover, if you're good with people, they'll think of you first whenever someone asks them if they know of any good freelancers who would be ideal for this or that project.
Building and expanding your list of contacts is a long and difficult process. However, as a freelancer, expanding your network and establishing meaningful relationships is of the utmost importance. Being a freelancer might suggest that you're alone in all of this, but you're not. Without the right people to help you out, it will be next to impossible to succeed, let alone get where you want to be.
Travis Dillard is a business consultant and an organizational psychologist based in Arlington, Texas. Passionate about marketing, social networks, and business in general . In his spare time, he writes a lot about new business strategies and digital marketing for Finddigitalagency.